Pre-Natal/ Antenatal Care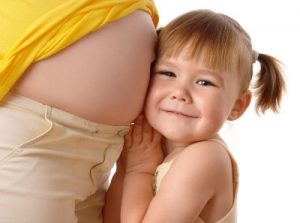 Pregnancy can be a daunting time for both prospective parents. Becoming pregnant is no less stressful. Planning for pregnancy provides a huge opportunity to address all the factors needed to optimise conditions for a safe, happy and healthy pregnancy. Often, confusing information can add to this stress. Recommended supplementation, nutrition, immunisation, blood pressure, glucose, weight, medications, immunity to infections, ongoing or hidden illnesses are all factors that can be addressed before and throughout pregnancy to optimise conditions for a healthy, happy mom and baby. Currently, all scheduled antenatal care is free of charge for everyone. Those taking medications for gastritis, depression, high blood pressure, kidney disease amongst others may need to have their medications stopped in advance of becoming pregnant. Some illnesses such as thyroid disease, epilepsy and diabetes amongst others should be, ideally, very tightly controlled in advance of, and throughout pregnancy. A consultation with your GP while planning for pregnancy can be very worthwhile.
Fertility Assessment and Advice
Becoming pregnant doesn't always happen as quickly as we would like .  Thankfully, there are relatively few physical, hormonal and physiological obstacles that cannot be overcome by couples experiencing a delay. These may involve some simple hormonal supplementation at specific times of the month or occasionally a little more intervention with the Gynaecologists. The journey would start with your GP who would assess both partners with a thorough history, examination, some targeted timed blood tests and sperm samples and possibly some ultrasonography/ radiology. Where needed, we would refer to a fertility specialist locally with the advantage of having much of the assessments done in advance. Often, reassurance about normal tests, advice about lifestyle, diet, stress and timing together with some important vitamin supplementation is all that is required.